Meet Dr. Kathryn Elkins
We take care of your oral health—and overall health—with a no-judgment attitude and only the care you need. 
Looking for comfortable, confident and convenient care from dentists in Alpharetta? You've come to the right place. From the minute you walk into our office you will notice a difference at Crabapple Family Dentistry. We care about you, your family and your friends, and we're here to help you achieve your healthiest, brightest smile.
At Crabapple Family Dentistry we know every person's dental needs are unique. That's why we offer a comprehensive selection of treatment options in a comfortable, convenient atmosphere. We're confident we can provide superior dental care that no other dentist in Alpharetta can offer.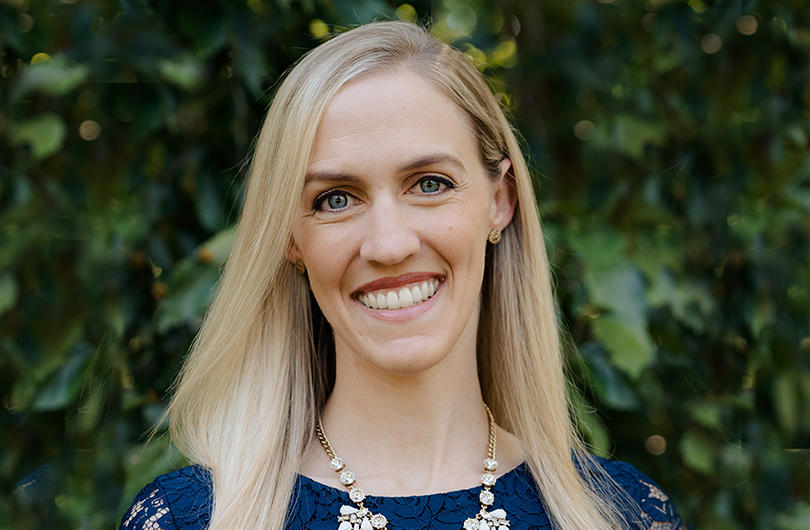 Dr. Kathryn Elkins
Dr. Elkins has lived in Georgia for over 20 years. She received her bachelor's degree in Biochemistry from the Georgia Institute of Technology, graduating with the highest honors. During her time at Georgia Tech, she gained the opportunity to research dental therapies and present her research at the American Association for Dental Research conferences.
She then attended the Medical College of Georgia where she received her Doctor of Dental Medicine degree. While earning her doctorate degree, Dr. Elkins participated in numerous volunteer activities including the Georgia War Veterans "Dentists for Della" Project, Special Smiles at the Special Olympics, Christ Community Trunk or Treat, and dental mission work at La Fuente Clinic in Cusco, Peru. Dr. Elkins was honored with the Omicron Kappa Upsilon Academic Achievement Award and received the Emile T. Fisher Foundation Scholarship. She is an active member of the Academy of General Dentistry.
In her spare time, Dr. Elkins enjoys attending Atlanta Falcons and Braves games, catching shows at the Fox, traveling, and spending time outdoors with her husband and daughter.
What our patients say
Everyone was incredibly friendly. They did not pressure any extra services and communicated the treatment plan clearly. Great experience…even if it is the dentist ;)
Patient of Crabapple Family Dentistry, Google Review
I have been a patient here for many years.  All the staff are welcoming and professional.  Many steps have been taken to ensure a clean, safe, healthy environment.
Patient of Crabapple Family Dentistry, Google Review
Today was my first visit with this practice and I could not have been more pleased! Everyone was friendly, did a great job, and it was just all around a great experience. I would definitely recommend this office to others!
Patient of Crabapple Family Dentistry, Google Review